Youngjun Cho
"who is an exceptionally quick learner, pursuing multi-resonance spectra-knowledge"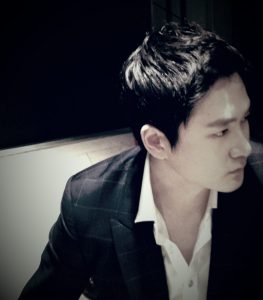 Youngjun is currently pursuing his PhD in UCL Interaction Centre (Joint institution: Brain Sciences / Computer Sciences), Faculty of Brain Sciences, University College London(UCL) working with Prof. Dr. Nadia Berthouze, Dr. Nicolai Marquardt and Dr. Simon Julier. He received a MSc in Robotics from KAIST(Korea Advanced Institute of Science and Technology) in 2011. Before joining UCLIC in 2015, he worked as Senior Research Engineer in LG Electronics CTO Research Division, Seoul for five years (2011-2015) and was a principal investigator of 4D Touch Project, which has been successfully commercialising a 3D input technology in collaboration with major automobile manufacturers in the world. His previous works on human-computer interaction, haptics, sensor& actuator and machine learning produced over 50 patents. His research interests include designing the principles, techniques, and technologies for the next generation of brain-computer interfaces that extend the interactive space and enhance human perception, and understand affects and psychophysiology. For his PhD research, he is exploring biomedical thermography to understand and automatically recognise a person's mental stress and to support a person's psychological needs.
Brief Summary 
Nov. 2015 ~ Present : PhD student, UCLIC, Faculty of Brain Sciences, University College London. (he holds UCL Overseas Research Scholarships (UCL-ORS))
Feb. 2011 ~ Oct. 2015 : Researcher, Principal Inventor and Investigator of

4D Touch Project

*, LG Electronics CTO Research Division (Current status: leave of absence)
Nov. 2013 ~ Oct. 2015 : Idea Consultant, LG Group
Feb. 2009 ~ Jan. 2011 : Research Assistant, KAIST Human-Robot Interaction Research Center, Master's student, KAIST (Korea Advanced Institute of  Science and Technology). (he held National Science and Engineering Graduate Research Scholarship)
* 4D Touch Project was first proposed by the principal investigator, Youngjun Cho, promoted to global companies including Google, BMW, Porsche**, Bentley, Volkswagen, Jaguar, Mercedes-benz and so on. Especially, outcomes of the 4D Touch project were exhibited and demonstrated at prestigious venues such as Google Tech. Show 2014, CES (Consumer Electronics Show) 2014, 2015.
** One of commercialised products he has contributed to: Porsche Panamera – Proximity Touch for 12.3inch-unit display
* "4D Augmented Touch", Youngjun Cho (PI), Google-LG Tech Show 2014
[Youngjun Cho – CV] (To be updated)